The picture below is what I feel like when it comes to makeup/beauty/anything girly - I hide. And yes, I am a big Chanel lover...you'll see in a minute! I can freely admit I haven't a clue when it comes to make up/skin care - other than the stuff I use makes me skin feel incredible and smell pretty darn good!
Over the past few years, I've really tried to embrace being 'girly', learn more about makeup, beauty...and I feel like I've actually got somewhere.
Key things I've learned: using makeup wipes is a big no, no - they strip moisture. Moisturising is key to keeping your skin soft and from ageing quite so quickly - nobody wants to be in their 20's claiming 'they're laughter lines'. Get a foundation that actually is a near match to your skin tone - I am guilty of spending years being a few shades too orange; you can put things over your foundation to make yourself have more of a healthy glow!
Make sure you exfoliate your skin - you can do this daily if you pick the right facial exfoliator! It's important to buff away dead skin to leave your skin looking fresh and smooth.
When applying fake tan, mix it with a little moisturiser - it allows it to evenly go over your skin so you haven't got streaks.
Clean your makeup brushes!! - use baby shampoo or something natural with nothing bad in it. Ladies, if those makeup brushes aren't clean, they're a playground for bad bacteria and could lead to infections ew!
Don't hang on to your makeup for too long - bacteria breeds - replace old stuff, any excuse to buy something new!
Keep your lips protected - chapped lips not only hurt, but they don't look too pretty either. I swear by Vaseline!
So here's a dive into my makeup bag...
1. Rimmel Natural Bronzer (no. 22 - sun bronze) // 2. Sculpting Eyebrow Pencil // 3. Chanel Soleil Tan de Chanel //
4. Chanel

VITALUMIÈRE AQUA (

Number 40) // 5. Mac Eyeshadow Charcoal Brown Matte // 6. Chanel Inimitable Intense Volume Length, Curl, Seperation Mascara (Noir) // 7. Mac Shimmer Compact // 8. Rimmel Exaggerate Waterproof Eye Definer (Noir)
Brushes - top row - Superdrug Blusher Brush, Chanel Universal Bronzer Brush
bottom row - Chanel Foundation Brush.
People will frown at spending £50+ on foundation but truly, it's worth it. Not only is it a million times better for your skin, it also lasts much, much longer.
M
y Chanel foundation lasts me around three months, my Soleil Tan de Chanel has lasted me from September and is still going strong
(yes, that's ELEVEN months girls!)
. When it comes to eyebrow pencils, I still buy cheap - yes, I use them everyday but they all pretty much do the same thing. I only do a really faint shape with the eyebrow pencil the pop a bit of the Mac Matte Eyeshadow on as a filler. When it comes to mascara, I stick to Chanel or sometimes sway towards Mac for a 'party look'. Eyeliner? Always Rimmel!
Not knowing anything about makeup, it's taken me years to find what suits my skin, what makes me not look day-glow orange and how to look after my skin. Taking your makeup off every night IS important - it allows your skin to breathe over night and no matter what state I'm in, the makeup
always
comes off!
Chanel Hydra Beauty Gel Creme is an absolute godsend. It's a bit pricey compared to your average moisture enhancing skin care products - but that's the thing, it's not average. It does exactly what it says and I would not sway towards another moisturiser now - it is light on your skin, makeup goes over it smoothly and easily. It's fabulous.
I'm lucky enough to not really suffer to skin break outs but if I ever do, I use the Liz Earl Spot On roller stick my Mum has sworn by for years. It works quickly and effectively and smells rather nice!
When it comes to cleansing, I've been taught the double cleanse/moisturising way - double cleanse at night, moisturise then cleanse in the morning, exfoliate your face, moisturise. A light moisturiser is important so you can pop your foundation on top without suffocating your skin. I always buy Chanel's milk cleanser - I know Chanel products suit my skin and they always smell beautiful.
The most important thing? Less is more - lips and eyes played up together? No, no, no! I prefer a natural look most of the time, with darker eyes or dramatic lips if I'm out in the evening. This is possibly because I haven't a clue what I'm doing so natural is by default!
Image from Google.
As the years have gone I've realised how important nail care is. Make sure you keep them clean, filed and apply hand cream to your cuticles as well as your hands. Nothing looks worse than dry hands and dirty, misshapen nails.
The good, the bad and the ugly!

The things we do day to day effect our skin, even if they're things we dont' think about. Smoking, yo-yo dieting, too alcohol, not enough sleep - all bad for your skin
Image from Google
Smoking:
Not only does smoking completely damage your health, it ages you, makes you smelly and discolours your teeth. Nobody wants to kiss a smoker!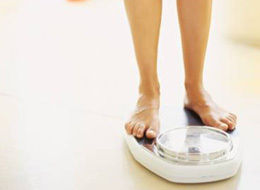 Image from Google
Dieting:
T
he
yo-yo dieting fad have a million and one serious health risks, it leads to premature wrinkly skin. So as with smoking, it ages you beyond your years.
Image from Google

Too much alcohol:
Alcohol completely dehydrates your body - meaning your skin will suffer the effects of a boozy night out. It prevents your skin from getting natural vitamins needed to make the skin look healthy, it bloats and puffs your face (and your tummy!) and it generally just makes you look washed out, unhealthy and blotchy. AND it is a big influence on weight gain!
Image from Google
Sleep:
Lack of sleep is another skin killer! Experts say you need 'those 8 hours' to be in tip top condition but I know everybody can function on different levels of sleep (I need 9 to be on top form but I can also function well on 7 during the week - bizarre!). During sleep, your skin relaxes, replenishes and renews the skin; it allows your body to do its thang and be all fresh for you the next day. Your skin will only suffer if you don't allow your body that resting period! You don't want to look wrinkled and exhausted all the time, do you?
Now, Serena must wipe her phone - flawless skin!
(Image from Google)
Your phone:
An odd one? Well, no. Your phone surface collects lots and lots of bacteria, so pressing it against your face, you guessed it, outbreaks! Make sure you give you phone a wipe regularly to prevent this.

Looking after yourself is pretty simple; it may seem like there are a lot of do's and don't's but if you start now, they're soon become routine and you'll wonder what you did before you started looking so radiant!
Image from Google

So, the rules: plenty of sleep, plenty of water - stay hydrated, you'll thank me later - not only does it keep your skin looking great, it also aids weight loss. I would always recommend trying to eat healthily 80% of the time - I notice as soon as I've had a takeaway or too much sweet stuff. Why is all the good stuff bad for you!?

Another thing - always remember sun cream. It will protect your skin if applied properly! Sunshine ages our skin unfortunately, rubbish isn't it because we all feel better with a bit of a glow, so it really is in our interest to protect it from those rays. Don't forget to cleanse and exfoliate your neck to avoid wrinkles and no picking or scratching (it may be tempting but it is TERRIBLE for your skin as it leaves scarring)
Most importantly: listen to your skin. This might sound odd (but trust me it's true!); your skin will indicate when you aren't looking after it properly - puffiness, little raised lumps around your eyes, dry skin - all of it is a sign of lack of hydration, bad food, lack of sleep. Look after your skin, after all, it's going to be with you for the rest of your life; if you look after it now, I can guarantee, you will look 10 years younger than all of your friends in the future!

N xo

PS. I'm not saying this is a 'go to' guide, or that I'm an expert, or anything like that. I just want to share some of the things I have learned over the years. I wish I had known these kinds of things when I was younger so I could have looked after my skin well and properly from the beginning. If you guys out there have any skincare/beauty tips, please do share them with me; like I said, I haven't the foggiest and you're never too old to learn something new!