I've actually come to realise that there is a lot more than it would appear when it comes to planning for a backpacking trip; injections, visas, rucksack, comfy shoes, saving up, route planning...too much to plan, too little time.
By now (with 8 weeks to go), you would think I'd be a little more organised but then again, my blog is called
Unorganised Chaos
so I think that tells you all you need to know. This week I can celebrate the fact my arms will no longer be a pin cushion to my nurse - all of my travel injections will be complete, hooray! That's one thing off my checklist. My rucksack was my first purchase a few months back and as far as comfy shoes go, there are that many that offer the same thing that I don't even know where to start. Merrels? Tevas? Jack Wolfskin? God knows!
That can wait until a little later...
As far as my visas go, I know that the majority of countries I'm visiting need one but my biggest dilemma is what visa to get for Australia - tourist or working holiday. Now I'm assured that I will be able to find work pretty easily but I don't want to fall into the trap of working and not seeing Australia.
See, I put things off...
Visa can be sorted this week. And I'll probably opt for the working kind.
I have this overly idealistic view of fruit picking in a straw hat in the sunshine...possibly wishful thinking?!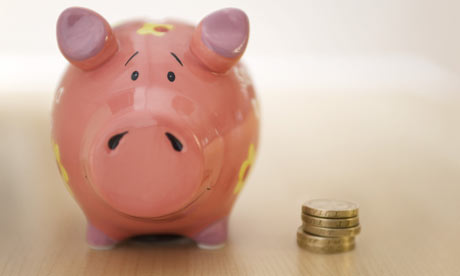 Image from the Guardian
As far as saving up goes, I'm on track to having more than enough money to see me through from September until at least the end of the year. It is a massive help that I have moved home and my lovely parents won't accept any financial contribution.
Winner!
It's allowing the majority of my wages each month to be put under lock and key in my savings account. The other main way I've saved up, other than working full time, is via eBay. Being able to sell things via eBay has been my saving grace; it's not only allowed me to ruthlessly detox my bedroom but it's also allowed me to make a substantial amount of money - somethings may only get a few pounds but those pounds add up AND if it's things you just have laying around you never use/wear/hide, then why not make a little money back on them?
Image from Tripologist
Route planning. Now, this is possibly the trickiest of things and considerably unrealistic. It's good to have a vague idea - i.e. I'm flying into Bangkok, then onto the Thai islands, Vietnam, Cambodia etc. etc. but it's pretty impossible to plan day by day what you're doing because, realistically, plans change. You'll meet people who may recommend doing things you hadn't thought about, or you might fall in love with a place and want to stay longer orrr it might take that little bit longer to get from one place to another. Yes, have an idea of what you want to see and do in each place but I couldn't possibly plan an actual calender-style plan for my trip. I think the girls and I have a rough idea how long we will stay in places but all we know is we fly to Bangkok and meet the others on the 12th and there's a full moon party on the 19th...and Katie and Luka fly home on October 30th, sob sob. But, I do think the lack of structure and the spontaneity of not having firm plans is what makes the travelling and backpacking lifestyle so exciting and appealing.
Image from Vacation.Mobi
A little breakdown of travelling prep:
-
Rucksack and Footwear
- to an extent, clothes and toiletries can we last minute but you NEED to have a comfy rucksack and footwear - you will thank yourself for this while you're on the trip. I opted for the
Osprey Ariel 65
; it's designed for women and ideal for travelling because of it's back support and other special features. It's also worth getting a daypack; you don't want to be carrying your huge backpack around with you the whole time! I'm even tempted to invest in a bum-bag (fanny pack for the Americans out there) to keep my money/passport etc in;
bumbags can make a retro comeback, surely?
Realistically though, a bumbag is a brilliant way to keep the important stuff with you, especially during an over train/bus journey etc.
-
Injections and Malaria tablets
- for the places I'm going I need a whole heap of injections. Luckily, quite a few I needed were still 'in date' from my Kenya/Brazil/etc. trips. It's a key thing when travelling to make sure the necessary injections are up to date or you need to book in to get them with your GP. There are a million and one Malaria tablets. I usually opt for Malarone as I've always found them to have no side effects for me, in this instance however, I'm having Doxycycline as they are substantially cheaper. You pay for Malaria tablets per day - Malarone are around £3 per day, whereas Doxy are something crazy like 4p a day.
-
Visas
- most places allow you to buy a tourist visa at the airport but places like Vietnam need you to purchase a tourist visa from other countries. Best thing to do? Check before you travel.
-
Travel Insurance
- travel insurance needs sorting as early as possible; you need to shop around for the best prices and policies. Travel insurance is a must - it's your safety net incase something goes a bit pear-shaped health wise while you're on your travels.
-
Safety
- You need to have your wits about yourself while you're away - you're a tourist, you look like a tourist, people will know you are a tourist. So be careful - people may try and take advantage of this. Be careful of your money, your belongings and especially your passport! It's recommended you don't take any valuables -
however, I am taking my iPad mini for ease; this may seem ridiculous but it is insured.
Just be careful and make sure you don't put too much trust in people you don't know/have only just met.
-
Budgeting
- obviously you can't plan exactly how much you will spend but it'll help to have a rough idea;
this will also help with your savings too!
Look into flights/trains/buses/wagons before you travel so you know roughly what you'll spend to get from country to country; look into travel around the country; look into accommodation costs and any touristy things you want to do - I'm not saying intricately plan but it's good to have a rough idea.
-
Packing
- I'm not talking about which bikinis to take - think suncream, insect repellent, aftersun...obviously you need to think about the clothes you'll take,
after all you need to be methodical in your clothing choices because you have limited space in your backpack and however many weeks or months of travelling -
you need things that screw up easily and don't need ironing;
linen trousers are a no no!
You need a pair of flipflops, a pair of nice sandals, a pair of shoes to walk in...you don't need a million pairs of shoes. You need a few tshirts, a few pairs of shorts, a few nice dresses etc...basically, you don't need to take your whole wardrobe.
Your backpack is your shell for the duration of your trip, you can't carry everything you own little turtle!
Image from Global Reach
And most importantly; if you don't know, need more advice or simply don't understand something - ask people that have travelled; on twitter, on facebook, friends and family, even resort to a guidebook - the resources are there in social media, books and after all, the best advice can come from those that have been there, done that, bought the tshirt!
Backpacking could be a one in a life time experience for many of us, or it could be a way of life. Lets go and have some fun; who knows what the world have to offer?