Most that know me will be able to confirm that I am a BIG lover of all things Mulberry; their designs are effortlessly elegant and the quality of their leather is without a doubt some of the best in the market.
I am a little late in posting this but wanted to share the sheer beauty of their latest campaign for Autumn/Winter 2013 with Cara Delevingne - who happens to be everywhere lately. I think she may be conquering the world!
Here are a few of my favourites: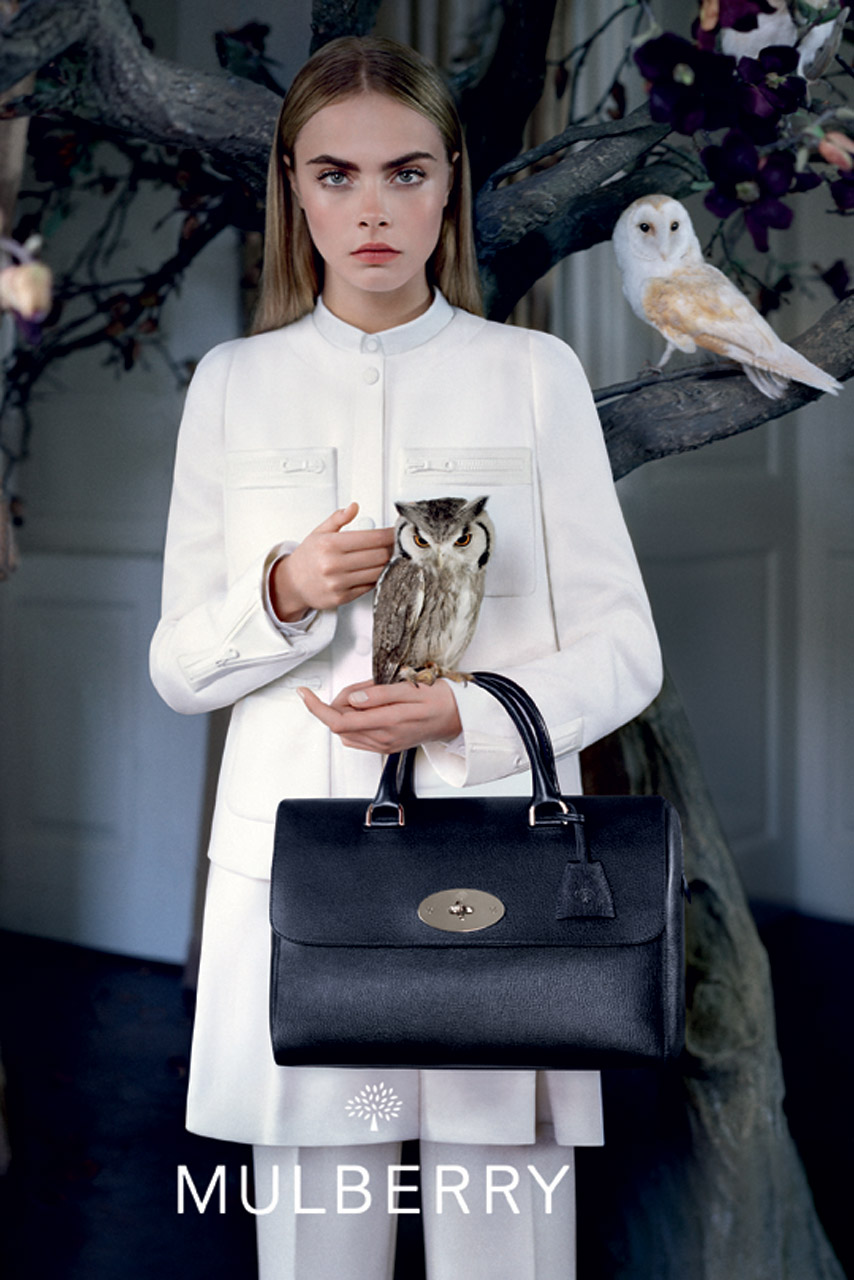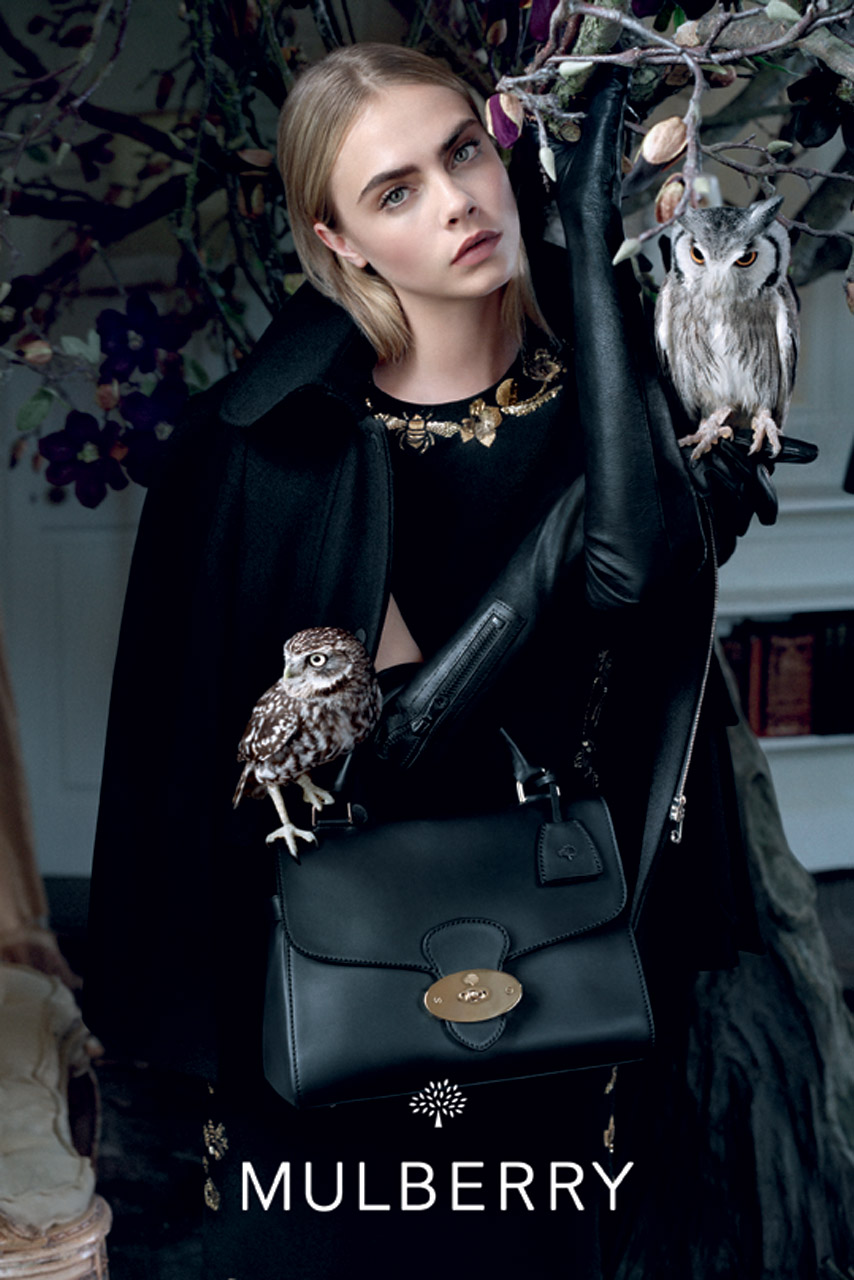 Photographed by the legend that is Tim Walker, the woodland themed shoot oozes the English countryside, complimented by the clothing worn from the new collection.This campaign is absolutely perfect for A/W, with Cara adding that mysterious and seductive feel to a familiar rural setting.
Mulberry, you've nailed it again!